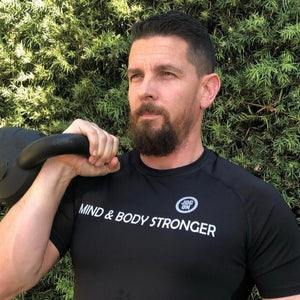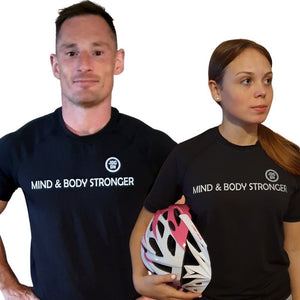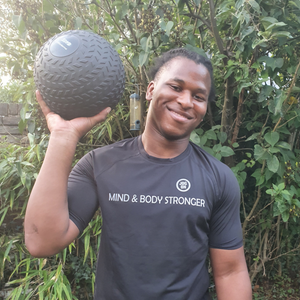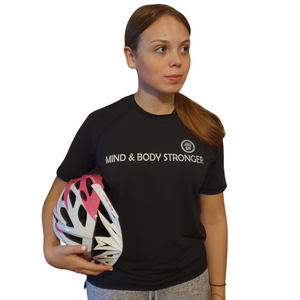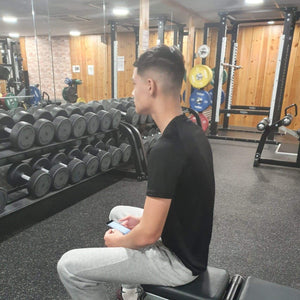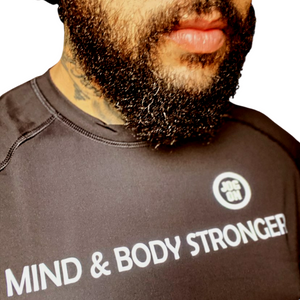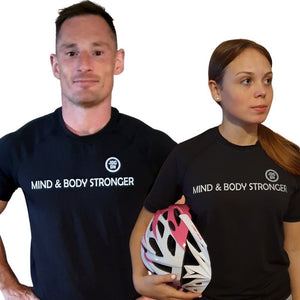 Unisex Technical Sports Tee
 UNISEX TECH TOP
A simple black go-to active t-shirt perfect for running, sports and the gym featuring our Jog On logo and tagline 'Mind & Body Stronger' in reflective silver. Anti-bacterial, sweat evaporation technology to keep you cool, confident and comfortable.

Fabric & Care
Soft feel sports Polyester with elastin for comfort fit
Moist-Vape Technology Mesh fabric in the arm pit area for quick drying feel 
Always wash below 30 degrees C and never tumble dry or iron over transfers 
As with all fabrics wash before wearing if you are sensitive or allergic to dyes or other irritants. Black dyes can unexpectedly lead to allergies.
We want to keep the conversation around mental health alive and normalise the Mind & Body experience that impacts emotions and behaviours.
Join in with our #MindAndBodyStronger campaign and let us hear your story when you tag us @jogonsportswear across all social media.